Galaxy Sabakaido, a music event featuring UFOs, will open at Sanza Kumagawa, a camping ground in Wakasa Town, Fukui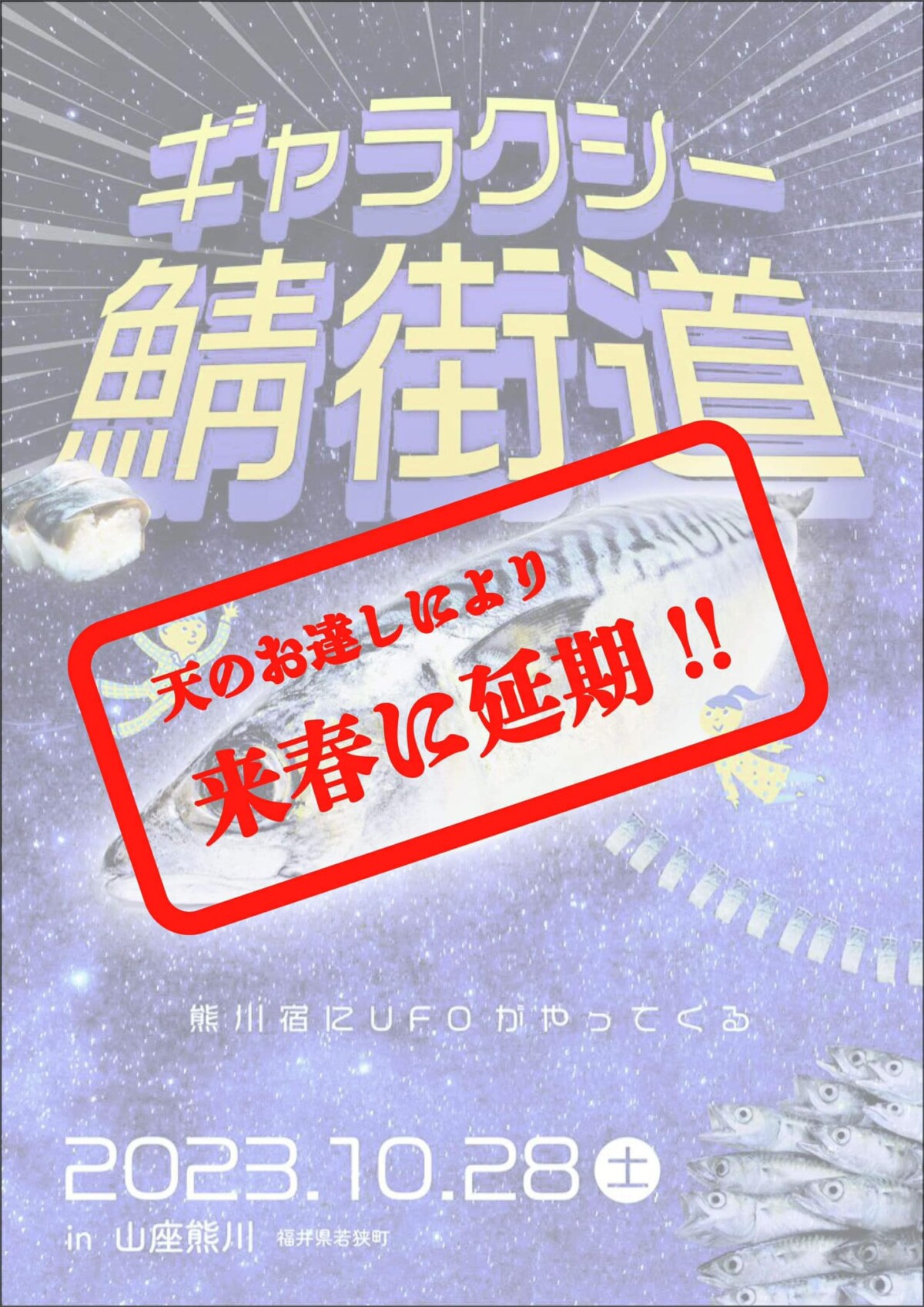 A music event featuring UFOs, Galaxy Sabakaido, will start on October 28th, 2023, at Sanza Kumagawa, an outdoor facility in Kawachi, Wakasa Town, Fukui Prefecture. The Galaxy Sabakaido Executive Committee holds the event.
On the day, DJ Hiroyuki Tanaka, ONI, Gregory Sullivan, and Enbahn are to give live performances, and restaurants such as SEE SEA PARK (Ooi Town), Hamoto Processing Sales Office (Takahama Town), Sazanamai Nektar (Takahama Town), and Kumatsugu (Wakasa Town) sell foods and drinks.
The opening act by DJ Hiroyuki Tanaka will start at 3:00 p.m. Enbahn will give a final live performance from 19:00 to 20:30. Admission fee is 4,500 yen per adult, 2,000 yen per junior high and high school student, and free for elementary school students or younger.
熊川宿にUFO呼びます!
キャンプ施設「山座熊川」にUFOを呼ぶLIVE『ギャラクシー鯖街道』
熊川宿が一夜限りUFO宿に!
2023年10月28日(土)15:00~ 21:00
ご予約はチラシのメールまで
当日現地購入でももちろんOK! pic.twitter.com/4reWdPXnKj

— 時岡壮太 (@TokiokaSota) September 28, 2023
Carl Gustav Jung said, "The existence of mystical experiences does not mean the existence of mystical phenomena." Witnessing UFOs does not necessarily mean that UFOs or extraterrestrial life exist.
The Enbahn, led by a UFO contactee, KTATA, however, seems to brag about 85% rate of UFO summoning.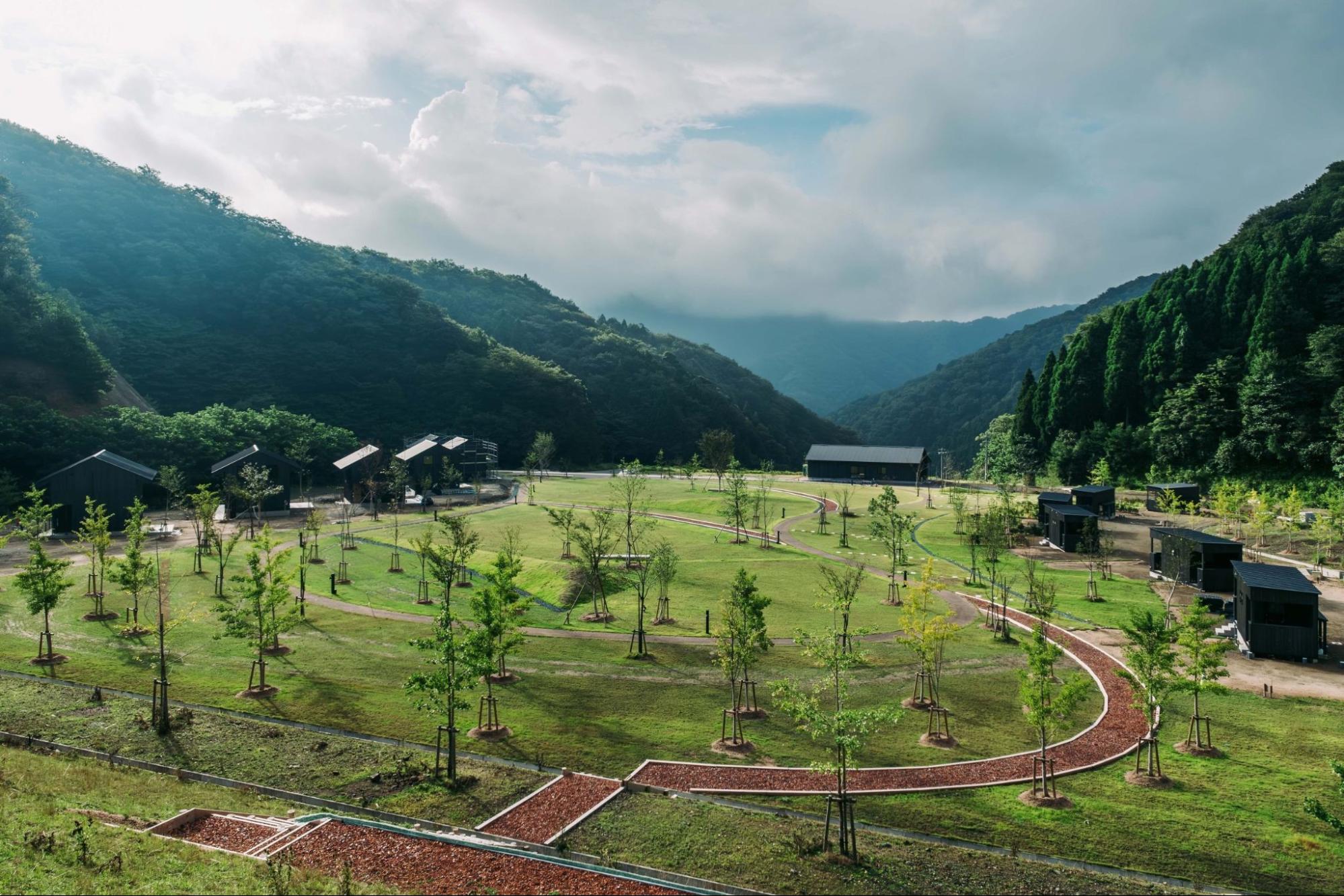 (Editor's comments: Although I do not believe in the existence of UFOs, I strongly expect that if we were to make contact with extraterrestrial life for the first time, it would be through music and dance. Considering the history of the Sabakaido, the next summoning ritual may allow a miracle to occur: Takei, web development producer
I naturally believe UFOs exist. But I don't think it's a vehicle for extraterrestrial life. The Earth has numerous mysteries that we have not solved yet. If possible, I would like to possess one private UFO. I might be able to grab a once-in-a-lifetime chance in the event: Akashi, producer)
(Organizer's comment: witnessing UFOs is the best, but it's also fantastic to share the moment between children and grandparents looking up at the night sky together and exclaiming, "Look! It might be a UFO!" The most important thing is to believe the existence of extraterrestrial life and its arrival. Let's send our messages to the universe. It sounds like a strange religious ritual, but it is not a suspicious event. We will provide no religious tracts either: KTATA, the leader of Enbahn)
Story and translation: Masayoshi Sakamoto
Photo and poster: Galaxy Sabakaido Executive Committee