The first privately run library opens in a shopping arcade in Kanazawa. Have a chance to become a bookshelf owner and storekeeper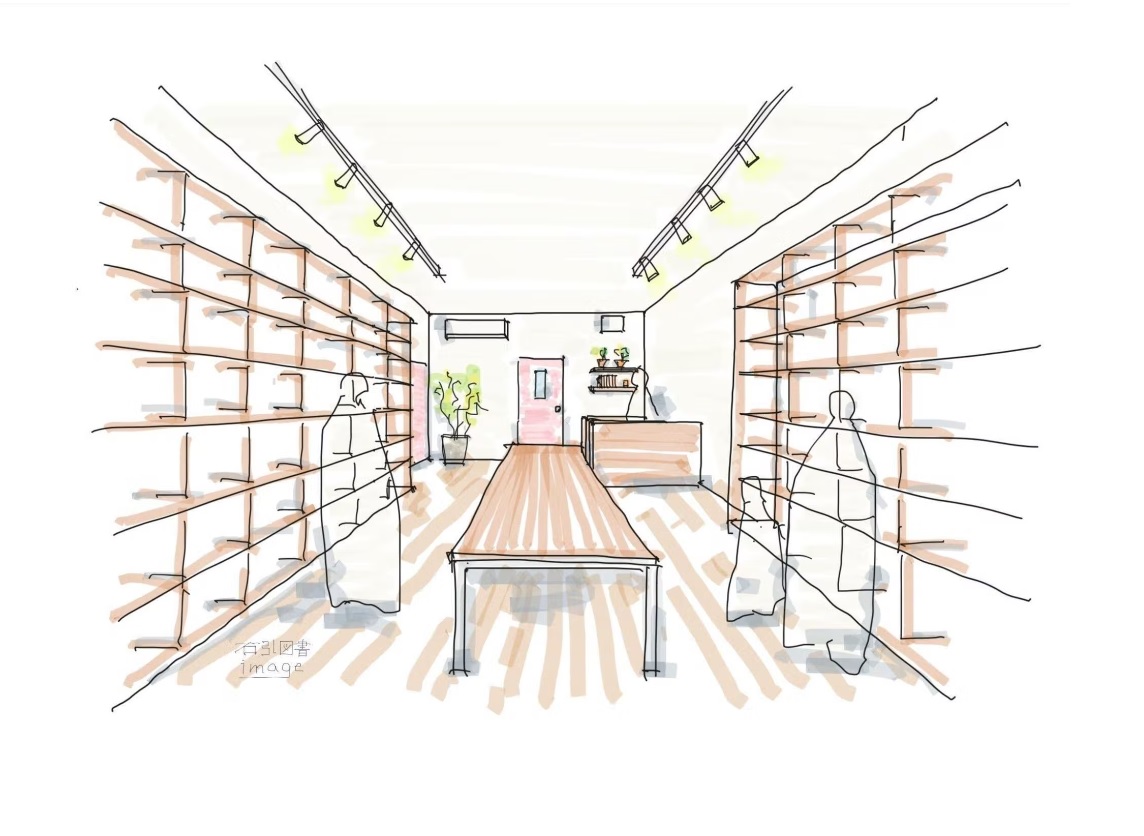 In autumn 2022, the first privately run library, Kotonoha, will open in the Ishibiki shopping arcade in Kanazawa City, Ishikawa Prefecture.
In the first attempt in Kanazawa, bookshelf owners bring their selected books; they are circulated to the library users.
Eiko Print Co., Ltd. in Kanazawa City, which runs a printing company, is to build the library.
According to the company's representative, Yuki Demura, the Ishibiki shopping arcade, where Kotonoha is to open, is his memory-filled district in his school days. In recent years, nearly half of the shops in the arcade have started to close their businesses, and he felt a sense of crisis.
The project is currently conducting crowdfunding on CAMPFIRE to raise funds.
Relate: I want to create a small library in Kanazawa's Ishibiki shopping arcade to vitalize the local community through books!
For contributors, the library seems to prepare varying feedback, such as bookshelf ownership and DIY activities as rewards.
(Comments from the editorial department of Hokuroku: Ishinomaki City was the first to offer a service for lending out books owned by individuals. Inami in Toyama is also considering a similar service. It may be an opportunity to reconsider the merits of paper books and new forms of communication. I'm looking forward to visiting. Takei, Development director
In my house, a relatively large bookshelf with a height of nearly 4m stands. Our family refers to this place as the "library"; 70% of the books we own are from my wife. Looking at her books lined up on the shelf, I can see her likes and tastes. The small library seems really interesting because you can feel the other's minds. A perfect example of building local communities. Akashi, producer
I have experience running a coworking space before. A bookshelf collecting users' books was there. The book collection on the shelf enables me to feel the inside of someone else. I will come to visit when my thoughts get into a rut. Otsubo, editor
I usually only use the university library, so I don't have the opportunity to know or read books recommended by someone. That's why I'm really interested in touching someone's favorite books. While looking for books, I like to enjoy conversations with local bookshelf owners. Shimizu, intern
Text and translation: Masayoshi Sakamoto
Illustration: Yosuke Kataito (Reason Form Company)