A hands-on art cafe opens in Kanazawa. A two-hour spiritual retreat at the base of Mt. Utatsu near Higashi Chaya-gai Geisha District awaits you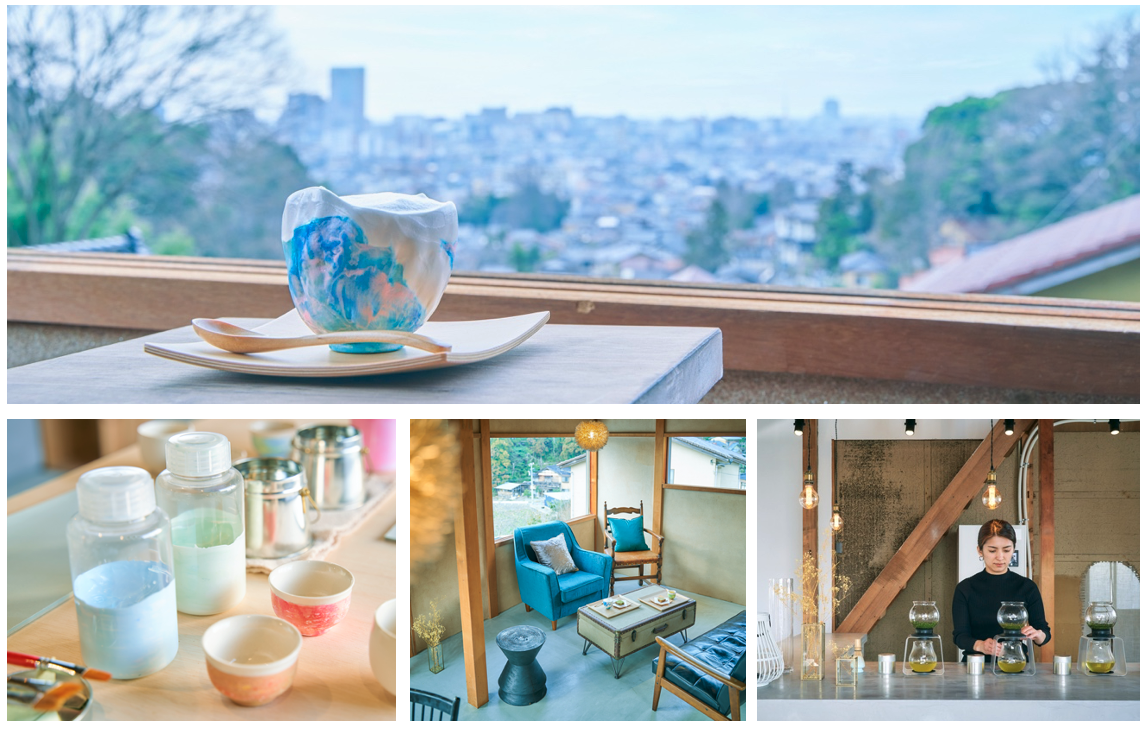 About a 15-minute walk from Higashi Chaya-gai Geisha District, a hands-on art cafe, Kanazawa Saryo, which means a tea-ceremony house in Kanazawa, has just opened on March 25 (Friday). Enjoy a two-hour spiritual retreat at the base of Mt. Utatsu.
The hands-on art cafe is founded with an Ishikawa-based ceramic artist Masayoshi Yoshioka, lacquering artist Yuko Matsuura, and U.S Inc. (Tokyo). They accommodate you to enjoy craft workshops and originally blended teas with your hand-painted cup.
The workshop program held three times a day requires reservations, and the number of participants for each program can be up to four (for the time being). As long as being a vacancy, you can make a reservation even alone.
During business hours (10:00 to 18:00), drinking something at the cafe space on the 2nd floor of the renovated old house without joining the craft workshop is available. In addition to Japanese tea lattes, blended green teas, and tea flavor chocolates, the overwhelming landscape of Kanazawa awaits you.
The staff members, including Ms. Matsuura, a lacquer artist, can speak English, and they also have a lot of drive to try speaking French to welcome international tourists.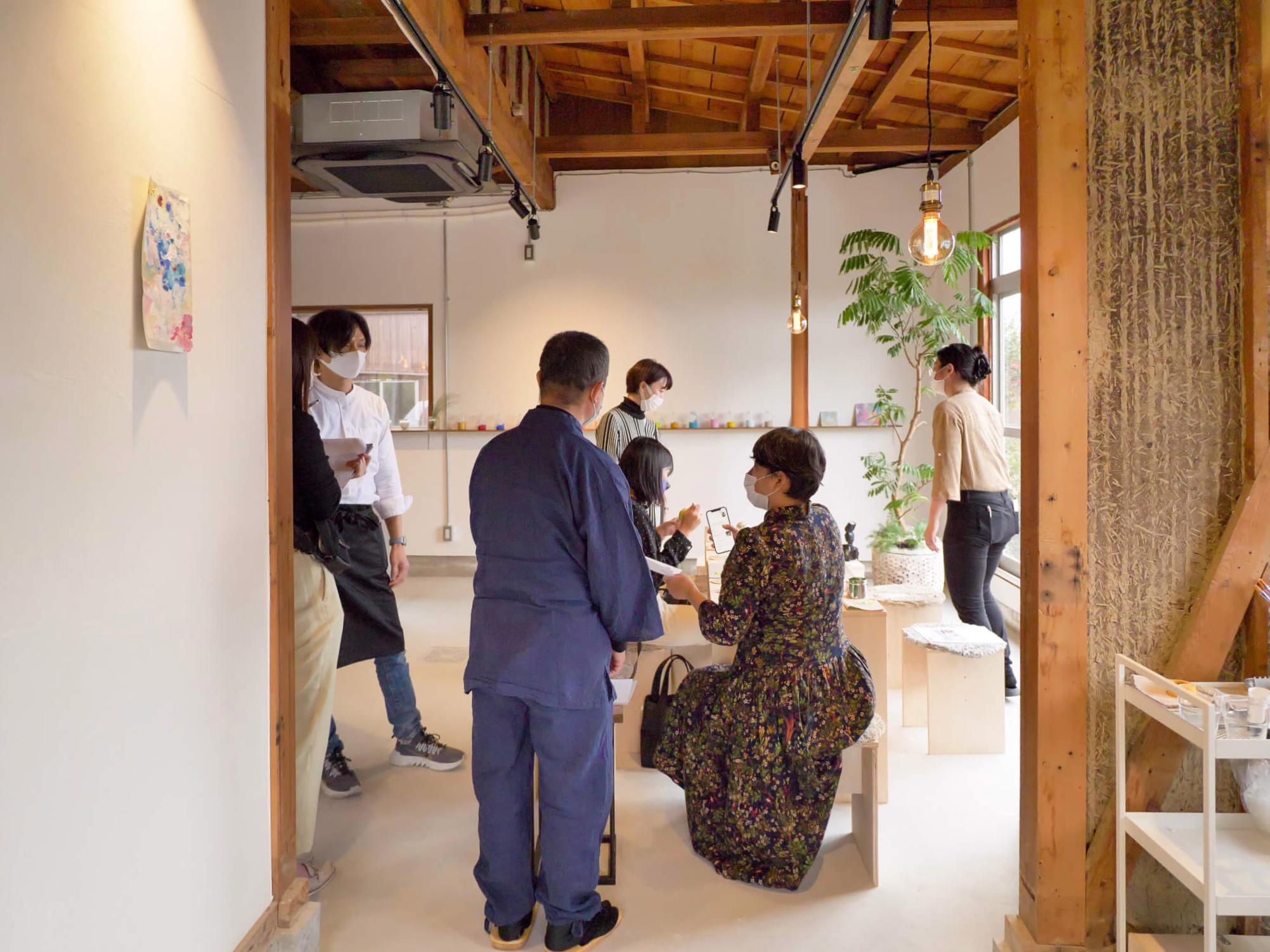 (Comments from the editorial department of Hokuroku: I've also visited the art cafe with the editor-in-chief. The originally blended tea I sipped with my hand-painted teacup was also exceptional. Takei, Development director
It's nice to be within walking distance from Higashi Chaya-gai Geisha District. The walking course in Kanazawa will expand. Otsubo, Deputy Editor-in-Chief
A view of Kanazawa from the restful art cafe of a renovated old house looks fascinating. Akashi, Producer)
Text and translation: Masayoshi Sakamoto
Photo: Yasushi Takei