Local breweries, wineries, and distilleries open up stalls! Bacchus Toyama starts this weekend in Inami, Nanto City.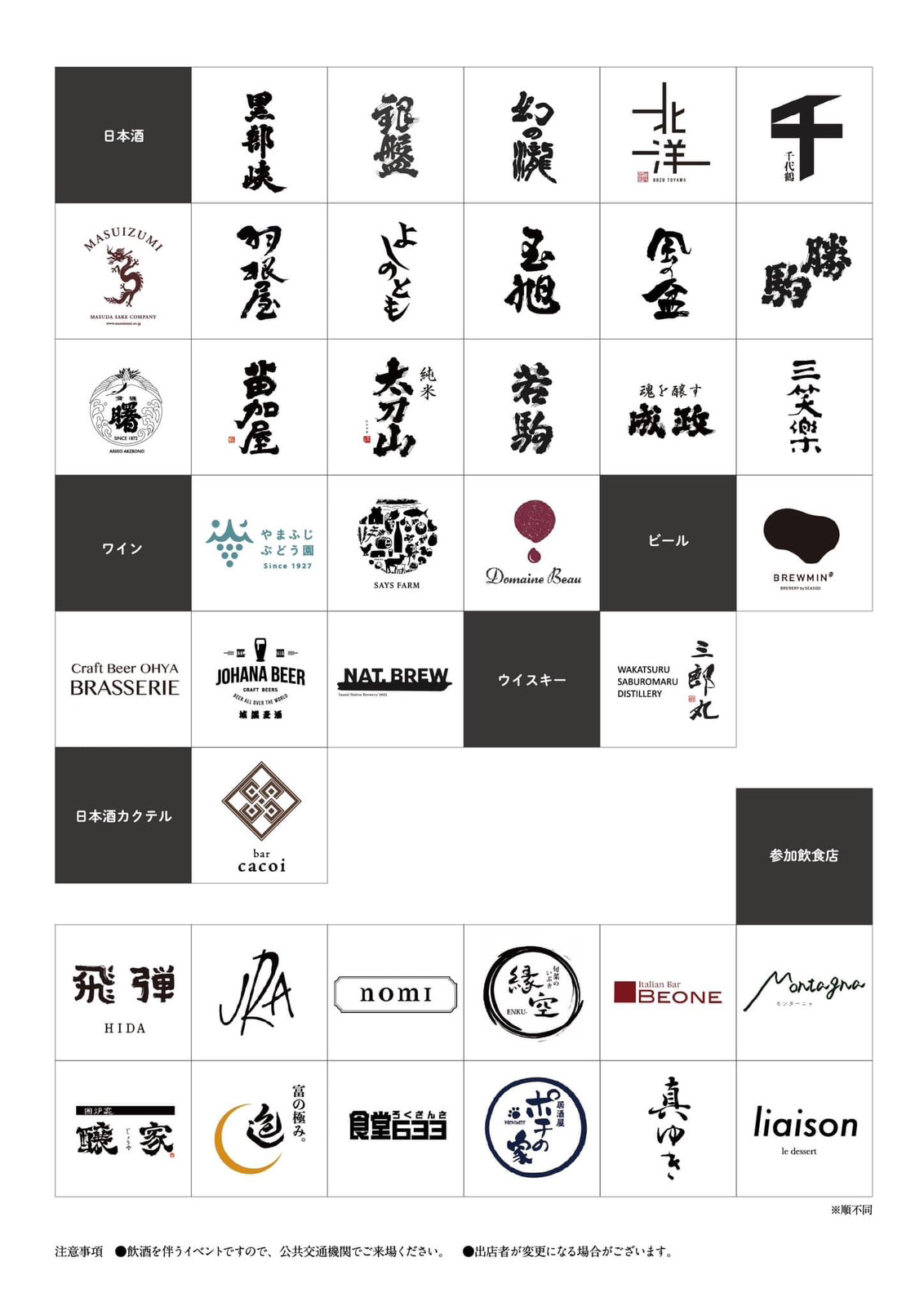 The drinking and eating event, Bacchus Toyama 2023 in Nanto, is to start with local sake breweries, wineries, beer breweries, and whiskey distilleries in Toyama Prefecture.
It hosts guests with stunning dishes served by local restaurants going well with alcohol. On May 28th, it's going to open at Yokamachi-dori and Honmachi-dori, Inami, Nanto City, Toyama Prefecture.
The time is from 11:00 to 15:00. To drink alcohol need a special glass for 500 yen at the reception in the venue and pay for the food and alcohol at each stall. Only to eat, the glass is not necessary.
Shuttle buses run from the South Exit of Takaoka Station between 10:15 and 13:30.
In 2022, the venue was in front of Toyama Station, but this year in Nanto City for the first time. Yasushi Takei, the web development director of Hokuroku, is also helping out at the stall of a local craft beer shop, NAT. BREW in Nanto City.
(Comments from the editors: As a resident of Inami, I look forward to joining the event. It's become a hot topic in our town, and some of my friends in Kanazawa are about to stay at my house and enjoy the event. On the day, I am at the stall of NAT. BREW. Feel free to talk to me!: Takei, web development director
Bars and cafes are essential to creating a vitalizing town. I'm jealous of Inami Town, which has recently become noticeable of the continuous store opening. It also sounds cool that such an event is coming!: Akashi, producer)
Photo: Bacchus Toyama 2023 in Nanto
Story and translation: Masayoshi Sakamoto