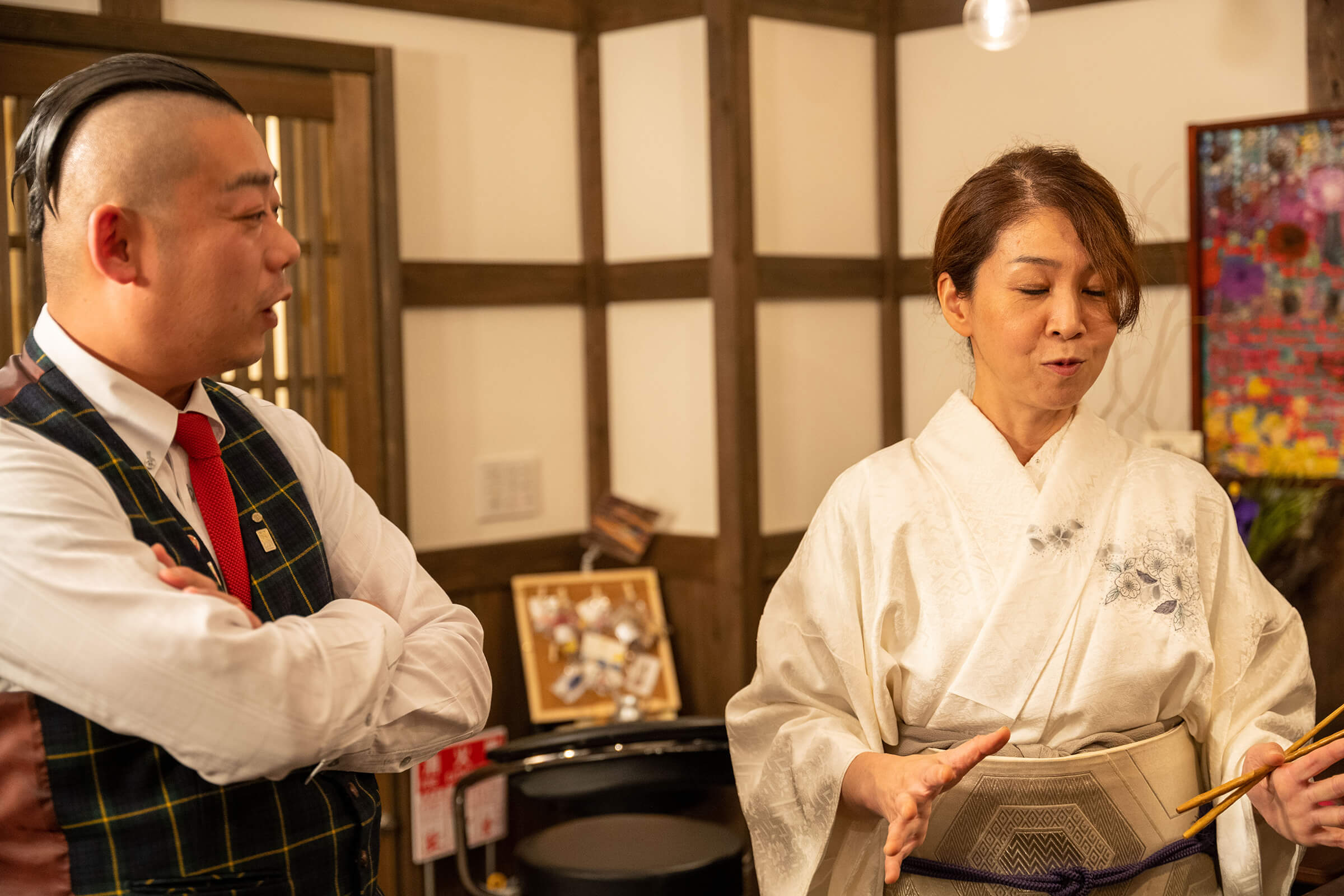 Sake Pairing with Food that Sake Masters Talk about (Second Part)
This two-part episode started with the story of making a mini bar set for guests at the inn Kura Stay Ikemori with a sake bar in Himi City, Toyama Prefecture.
In the first part, "Sake Pairing with Food that Sake Master and Sake Brewery President Talk about" we learned the theory of sake pairing.
We also knew the foods from Harry Cranes, a whiskey brand in Japan, that went well with ​sake; that could become a hint on how to make a mini bar set.
In the second part, based on the sake pairing theory in first part, Ms. Ikemori will consider a mini bar set of Harry Cranes foods and sake.
Besides, Yusuke Shimoki comes to Kura Stay Ikemori. He is a well-known sake master and runs Washu Bar Engawa at Yamanaka Onsen in Ishikawa Prefecture. He joins to consider the minibar set and improves the usual menu served at the bar through a tasting.
Learning sake paring will deepen more with Mr. Shimoki; he will also talk about the marriage theory going beyond pairing.
The second part may well be valuable for people involved in the food and beverage industry, not only sake lovers. If you haven't read the first part, please read it before you enjoy this second.
Masayoshi Sakamoto
First Editor-in-chief, Hokuroku
Note: English contents are in preparation.