Today's Word of Wisdom comes from the book
Title: The Bicycle Ride from the Rice Field to the Fishery Port, Volume 1
Author: Teru Miyamoto
Publisher: Shueisha
Publication year: 2015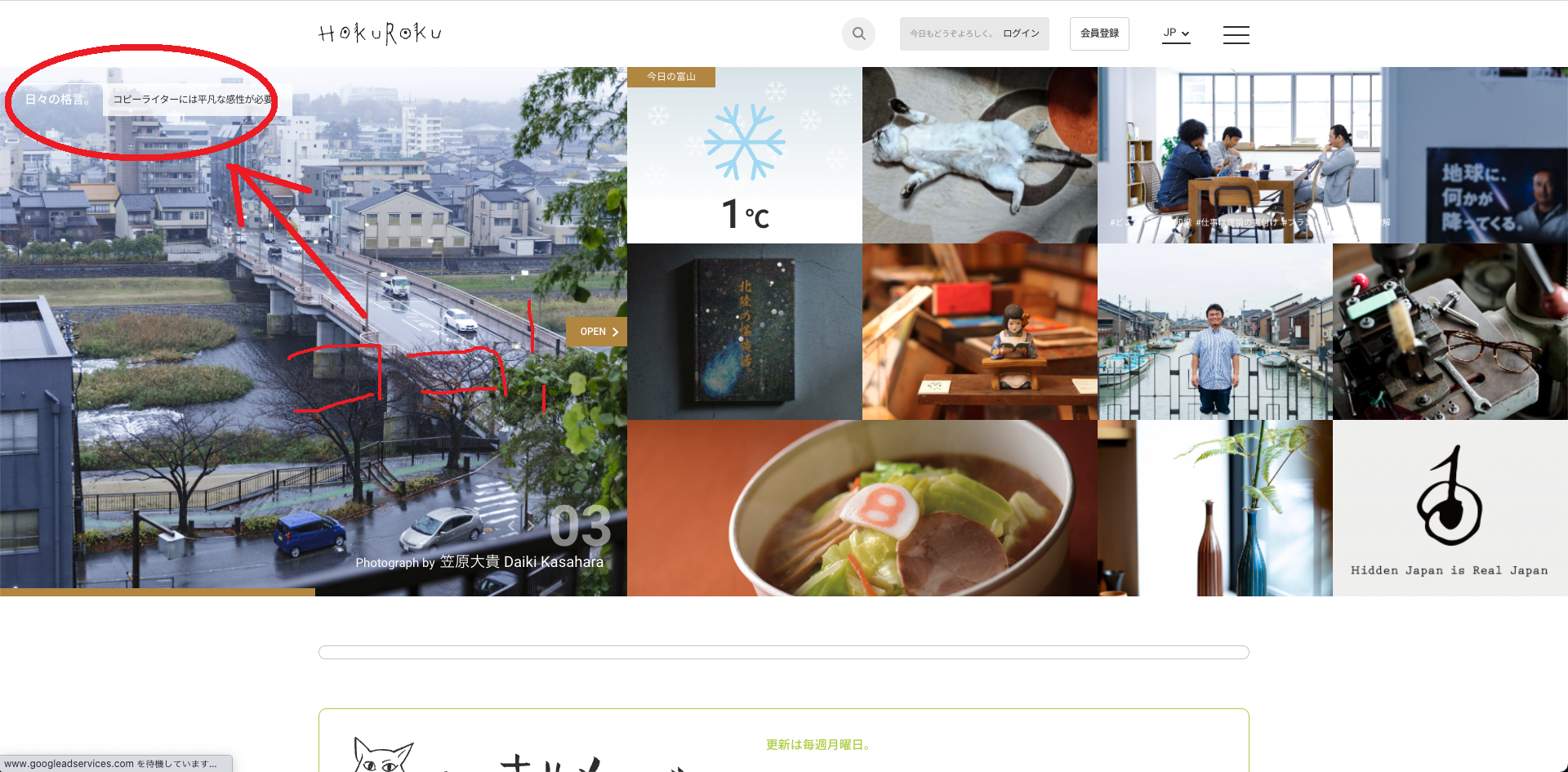 Photo: Toyama Tourism Organization
2022/4/17
Never ask things that your friend would not want to talk about.
2022/4/18
It is the rule of the nightlife district to pretend not to know about the subsequent life of old guests.
2022/4/19
Things have tides.
2022/4/20
The eyes of neighbors who have known you for a long time are sometimes more annoying than the eyes of noisy parents.
2022/4/21
Just beat it into your head before you quibble about why this happens.
2022/4/22
Just remember, beat it in your head, and be able to do it naturally without thinking.
2022/4/23
Residents in Toyama have close ties to the community.
2022/4/24
Locals in Toyama speak to people outside the prefecture in the standard language.
2022/4/25
The eyes of those who live in the nightlife district are peculiar because they can get a clear view of sexual scandals.
2022/4/26
In our daily life, something miraculous may be happening all over the place.
2022/4/27
Seeing from a distance often makes you understand things.
2022/4/28
Show your courage. It always awaits you in your heart.
2022/4/29
You can think your life would start from this morning.