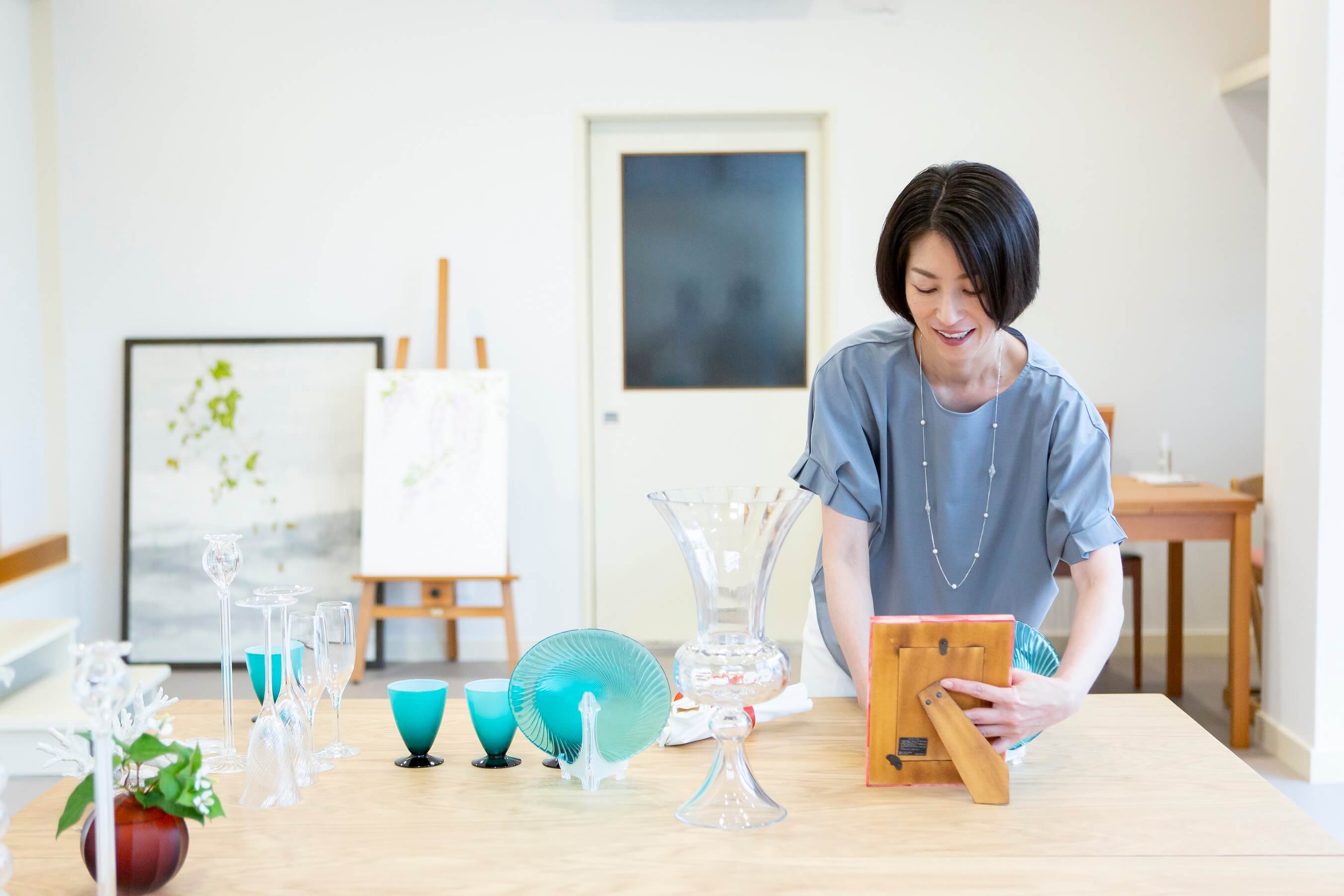 Place, Put and Hang. The Answer of Display and Exhibition.
Izumi Kakehi, in Fukui, is a display coordinator and a painter who received glorious awards.
This time, she taught you the useful rules of display and exhibition for your work and daily life.
If you are working on displaying products in your shop or thinking about redecorating your room for this summer, this feature article will be perfect.
Your exhibitions and displays that rely on your intuitive decision may be very different.
Masayoshi Sakamoto
First Editor-in-Chief of Hokuroku