Today's Word of Wisdom comes from the book
Title: The Catcher in the Rye
Author: J. D. Salinger
Translator: Haruki Murakami
Publisher: Hakusuisha
Publication year: 2003
Related article: Books, Movies and Manga that May Make You Like Hokuriku More.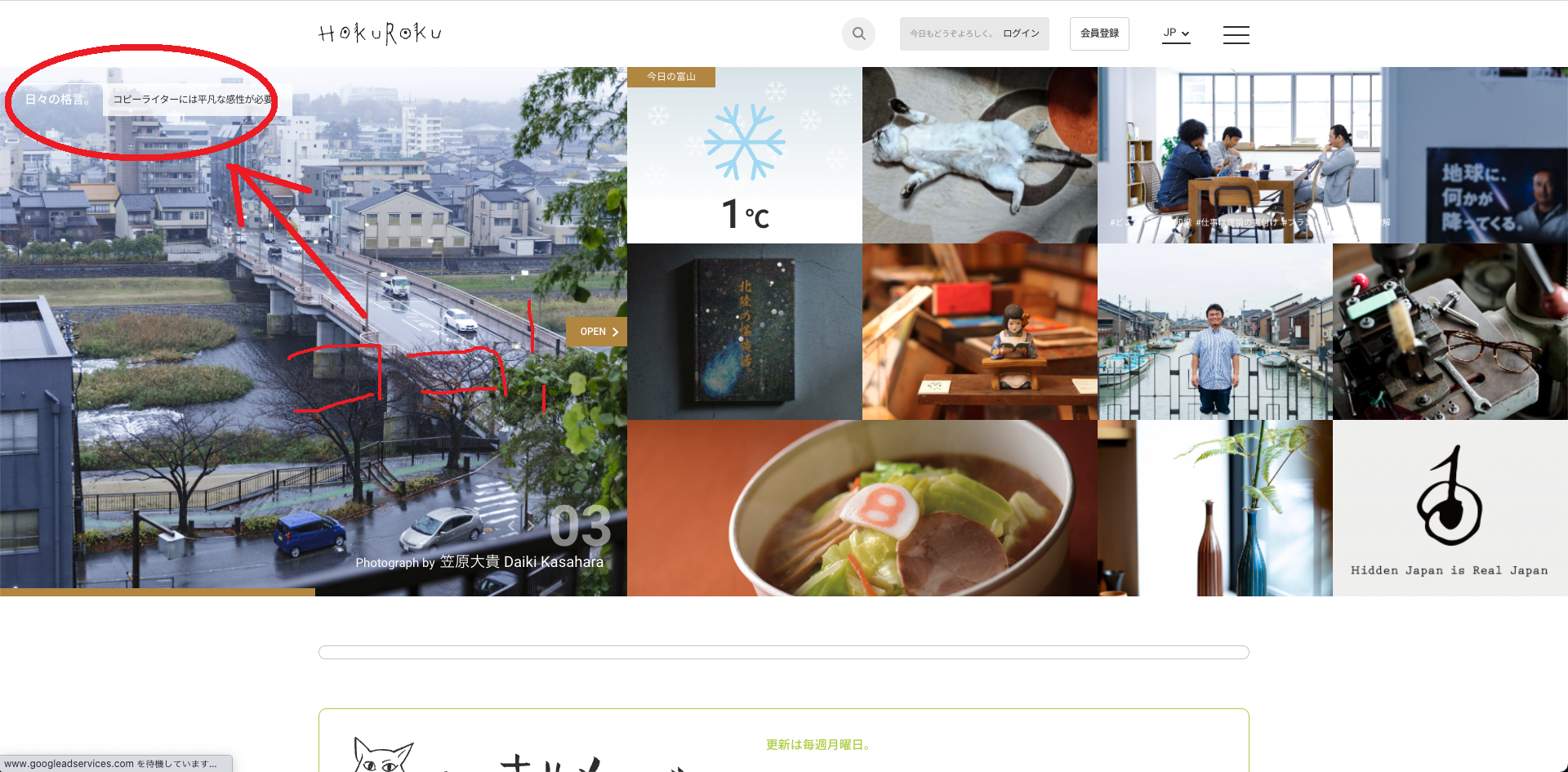 Today's Word of Wisdom is above indicated by the red circle.
Photo: Tetsuro Yamamoto
2022/4/30
Life is like a game, um.
2022/5/1
Once a teacher decides to do something, students have no way to stop it.
2022/5/2
Movies can spoil people. It is true.
2022/5/3
Money has a negative vibe. It finally makes everything uncomfortable.
2022/5/4
Being greeted properly and politely makes me very happy.
2022/5/5
Some things should stay the same all the time.
2022/5/6
The future should be completely different from now.
2022/5/7
It's not just the bad guys that make people depressed.
2022/5/8
Everything has a time and a place.
2022/5/9
Hating something doesn't last for that long time.